travis digs the following bands:
Nine Inch Nails, Live, Radiohead, Elastica, 2Pac, Reel Big Fish, Tool, Orbital, Poe, Tori Amos, The Doors, Wu-Tang Clan, DJ Shadow, Moby, NOFX, The Smashing Pumpkins, Aphex Twin, Dave Matthews Band, Goldfinger, Local H, They Might Be Giants, KoRn, Beck, Squarepusher, True Sounds Of Liberty, DJ Icey, The Crystal Method, Soul Coughing, Alice In Chains, Foo Fighters, Portishead, U2, Green Day, Simon & Garfunkle, Snoop Doggy Dogg, Coil, Pilfers, The Cure, Save Ferris, Propellerheads, Nirvana, God Lives Underwater, The Lox, Jewel, Tricky, R.E.M., Front 242, Cranberries, 702, Bjork, Pearl Jam, Sublime, Kraftwerk, Stone Temple Pilots, Ice Cube, Primus, Billie Holiday, Tuscadero, Atari Teenage Riot, XTC, Sneaker Pimps, Garbage, Primus, Shizuo, R. Kelly, Erykah Badu, Henry Rollins, No Doubt, Master P, The B-52's, Suicide Machines, Violent Femmes, Gravediggaz, Primus, Ani DiFranco, Meat Beat Manifesto, Fuel, Jane Sibbery, Clarence Carter, Busta Rhymes, Chemical Brothers, The Fugees, Louis Armstrong, Offspring, Jamiroquai, Sonic Youth, Nas, Filter, Daft Punk, David Bowie, Nick Cave, Pink Floyd, Less Than Jake, Ben Folds Five, The Flys, Rage Against The Machine, Aaliyah, Bob Marley, DJ Spooky, Better Than Ezra, Metallica, Jimi Hendrix, The Clash, Coolio, Alanis Morissette, The Outlawz, Soundgarden, Sarah McLachlan, Mu-Ziq,
John Williams, The Police, Kula Shaker, The Dust Brothers, Weird Al Yankovic, Deftones,
Sir Mix-A-Lot, Bone Thugz-n-Harmony, The Presidents Of The United States Of America, Decepticonz, Depeche Mode, Natalie Merchant, The Beatles, Moxie, Beastie Boys, DMX,
Heather Nova, Seals & Croft, Lords Of Acid, Faithless, Marilyn Manson, Gin Blossoms,
Pop Will Eat Itself, Bela Fleck, Mono, Eric Clapton, and Royal Crown Revue.
isn't that d0pe? hehe. click on the links to go to my page especially for them!! w0w!! has mostly pics and sounds and junk, but hey you can get my stupid input on the band, and maybe even more top 10 lists! speaking of that:

Top 10 Favorite Albums

1. Radiohead: OK Computer
2. Nine Inch Nails: The Downward Spiral
3. Live: Mental Jewelry
4. Reel Big Fish: Turn The Radio Off
5. Elastica: Elastica
6. Nine Inch Nails: Broken
7. Live: Throwing Copper
8. Radiohead: The Bends
9. Smashing Pumpkins: Mellon Collie...
10. Orbital: In Sides




Top 10 Favorite Bands I've Seen Live

1. Reel Big Fish
2. Radiohead
3. Pearl Jam
4. Dave Matthews Band
5. The Pilfers
6. Foo Fighters
7. Green Day
8. Atari Teenage Riot
9. Cherry Poppin' Daddies
10. The Crystal Method

(yea, i know i haven't seen many 'good' bands)
As you probably read on my ego page, I play trumpet, and a little keyboard, guitar, and sythesized drum machine (click here). I plan on joining or creating a band, cos I think that would be neat. The next instrument I am going to take formal lessons in is guitar. This is my 4th year taking trumpet, not counting an unfortunate and unplanned two years of not owning the instrument (thanks mom).
Alright, well, proceed to some of those individual band links at the top, I suppose. Or go to some
other pages of mine:

return home. mp3s. me myself and i. idiots. links. phux.

now here you are. you haven't traveled far.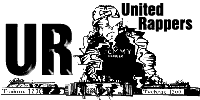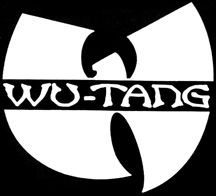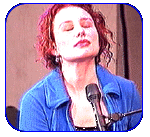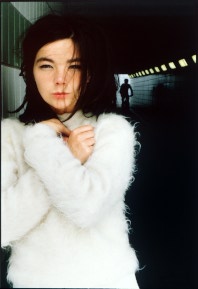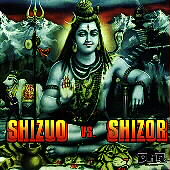 wondering why this page is such a long download? these pix are not converted to a smaller size. i just resized them with netscape. disadvantage to that: long download. advantage: try viewing the pic by itself, it's it's full size.

page copyright 1998 travis christensen.

images copyright someone else (i do not claim to have created these).

need the font i did my band list with? click here.

return to innocence.