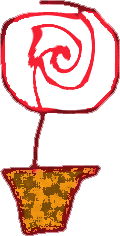 r a d i o h e a d
new radiohead songs
These are studio and tour notes detailing all known unreleased songs. All information courtesy of various sources, including but not limited to the amazing Radiohead fan sites At Ease, Green Plastic, and Follow Me Around. Big thank you to Planet Telex for select audio links and lyrics. Special link: Some of these songs have been performed live. The multimedia gallery at ateaseweb is a good collection of these recordings.
Finally, I would like to acknowledge that there is a small amount of personal opinion and speculation in this guide. However, I've tried to make it clear where this occurs. None of this information is fabricated; it may not come true, but it's the information that has been made available to us, the public. Comments? howisya@hotmail.com
2+2=5
Newly written. A concertgoer in Spain described it as starting "slow with guitars and then it goes very rock n roll (the bends style)." The NME says: "Another possible single contender. Anthemic rock similar to 'The Bends'. Wall of noise technique employed again here."
Big Ideas aka Nude
The NME says: "Reinvented on Spain/Portugal tour as a organ ballad. Might be final track on album." This song originally appeared as "Neut". It was reworked into the song "Nude". The band played it at many of their shows on their OK Computer tour. It is a slow ballad with Thom Yorke on Rhodes piano and Jonny Greenwood on both the glockenspiel and Hammond organ (at one point simultaneously). It has also been played solo on acoustic guitar. The band is quite fond of the fan title "(Don't Get Any) Big Ideas (Cause They're Not Gonna Happen)". To read the lyrics click here, to hear the song live with the full band click here, and to hear the song acoustic click here.
Bombers aka Neil Young *9
It is supposed to have three part harmonies. Cozzie [Colin Greenwood, bass player] calls this song "The 'Phil Is Don Henley' Song" after the Eagles musician. Similar to their page with "Knives Out" lyrics, another introduction page on the band's site has a Neil Young reference. To read what may be lyrics to this song, click here. According to Ed, Thom has attached "Bombers" to "Neil Young *9", and though this could mean two different songs are combined, most fans believe Ed means Thom renamed it to "Bombers". Ed has also referred to the track as simply "The 'Neil Young' Song". This song was one of the ones they worked on in the electronic session in January. It has also been performed with the whole band. Most recently (2001) the band has been soundchecking and practicing actual Neil Young covers including "Cinnamon Girl". This song may be "Worrywort", a Knives Out b-side. Update: Some believe this is "There, There".
Cinnamon Girl [Neil Young]
A Neil Young cover the band first performed for the Paris 4/28/01 Canal+ broadcast (that didn't make it onto the airing). After performing it, one of the band members noted that they meant it as a compliment. It's just supposed to be a fun cover that brings back their guitar roots. Ed and Thom sharing vocals. They played it in Santa Barbara for their last US show before heading off to the UK for the South Park concert. Thom has also said in an interview that the last thing he wants to do with the band is a performance of Young's "Fuckin' Up".
Cogs formerly Last Flowers Till The Hospital
Directly from a Thom post: "i absolutley love this song. the name will get changed probably to Cogs.(Sarky cogs skwrkinground). jonny and i have rewritten the 2nd verse and we are yet to start recording it. but its not lost." (12/12/99). It was written by Jonny and in full form it featured a strings section. The old rumor was that Thom disliked the song and banished it. One of its sonic influences is David Bowie. Colin was a big fan of the song and was upset to see it not included on OK Computer. Something with bad mixing. The title is apparently from a sign on the way to Radciffe Hospital in Oxford.
Dogwander
A song title mentioned a lot on the old official site when OK Computer was being recorded. Believed to be written by Jonny. Nothing else is known about it.
Follow Me Around
The song was fully recorded and mixed for LP4/5. This was one of their main focuses in the studio. The song, which was played in a soundcheck that is shown on the Radiohead video Meeting People Is Easy and acoustically in Toronto 2000, is said to be more complex than before. Directly from a Thom Yorke post: "there is a version running around. it is long. there is a cool drum machine on it. some piano. err. ed on bass. i need to take a break from it now. it has taken me months to write the words properly." The lyrics have changed drastically and one section actually addresses British PM Tony Blair. To read the old lyrics click here and to hear the song from MPIE click here.
Go To Sleep
Played in Portugal 2002. I hear Neil Young's influence in this one.
Good Morning Mr. Magpie aka Morning, M'lord
Beastles-esque guitar song Thom performed live on Inside Out Night 2002. Good riff progression. Introduced by both song titles.
I Froze Up
Organ ballad Thom performed live on Inside Out Night 2002. Contains the rotten love lyric "You're the cream in my airport coffee / I don't know why I'd stick with you / if I had a choice." Sounds like an old ballad but definitely seems to be an original, not a cover.
I Promise
Another song the band performed regularly during their 1996 tour. Its 1998 studio demo was described as a "Roy Orbison style ballad" by a representitive for the band. Prior to that, Thom Yorke had once said it sounded like Joy Division. To read the lyrics click here and to hear the song live click here. Thom has no interest in recording the song. I doubt it will ever be performed again.
I Will
The backing track of this song was played backwards to provide the backing track of the Amnesiac song "Like Spinning Plates". Because of this, I doubt "I Will" will ever be released in its original form. It was probably never completed. This song was one of the songs they recorded in their dark Copenhagen session. Subsequent attempts at the song have lost the dark mood and thus been dumped in favor of the original session. Copenhagen was said to have had a very melancholy effect on the band. Jonny plays organ. "I Will" was arranged on a computer and was very time consuming. Jonny got sick of band continually "throwing shit" at this song toward the end of the recording session. "Like Spinning Plates" is Jonny's favorite on Amnesiac. When the band performs "Like Spinning Plates" live, Thom plays the album track's chords backwards on the piano, essentially performing "I Will" but with the lyrics and accompaniment of "Like Spinning Plates".
Update: The band played the song live in Lisbon, Portugal, July 22nd, 2002. Naturally, it sounds a lot like "Like Spinning Plates." The major difference is that, at least live, the main instrument is guitar and the vocal part is distinct from that of "Like Spinning Plates." Part of an earlier version can be heard before the Letterman segment on Meeting People Is Easy.
Innocents Civilian
This was made out to be one of producer Nigel's favorites of the songs being recorded but they somehow misplaced the master tape. It turns out this was a hoax. The song was crap and they didn't really lose it. Just a deserved media prank. Judging by the screenshot on this page, this song might'v become "Sit Down, Stand Up"!
Jet
Some song written by Jonny apparently. News to me.
Jonny Scott Walker Song
According to Ed, this song is "very short and sweet". It has a new name now but we do not know what it is.
Lift
This is a song that the band played solely in 1996 (note: it has once again been played in 2002). It is their only uplifting pop song. To read the lyrics click here and to hear the song live click here. "Not dead yet", said Thom in 1999. The 2002 version has a slightly different arrangement. It's slower, sadder, has a harmonica (or synthesized one), a brand new vocal part, and more pounding drums. Could be a future b-side or album song, no kidding.
Man-O-War aka Big Boots
This is a very old song ('94 or '95) that the band performed a few times. It was supposed to go on the soundtrack to the '98 film The Avengers but the band was unable to record it to their liking, as shown in their own film Meeting People Is Easy. Because of their bad studio experience they have told the public to never expect to hear a recroded version of the song (nor another live performance of it). It's a great song that sounds like a spy/James Bond tune. An alternate version of this song is known as "Nasty Surprise", featuring different lyrics. To read the lyrics click here and to hear the song live click here. Update: OK, the band played it again live, but it was only by audience request and they barely remembered the parts. Don't look for this to get recordered.
Move Along
No details available.
Myxomatosis
The band debuted this song in Lisbon, Portugal, July 22nd, 2002. Thom plays synth-guitar. The song features a hard guitar riff and snarling vocals. The word means: A highly infectious, usually fatal disease of rabbits that is caused by a pox virus and is characterized by many skin tumors similar to myxomas. One thing I don't like about this song (besides the silly bassline) is how Thom reuses the lyric "I don't know why I feel so tongue-tied" from "Cuttooth." The NME says: "Similar to 'Dollars & Cents' on Amnesiac.. Might be made more like 'Idioteque'." Trainspotters might notice that in the inlay of the High And Dry/Planet Telex CD single, several lines from the lyrics appear. This dates the song back to 1995.
Parrot's Nest
This totally caught me off guard. "[The sixth album's] first single is likely to be 'Parrots Nest', which will be released with a video done by video designers CoCoa Creative." -At Ease Web
It is now likely that this is a complete fake, as Jonny called it a "random rumor."
Po Pad
This was to be Amnesiac's upbeat opening track according to a January 2001 interview with Ed, but, after announcing the tracks (minus "Po Pad") on radiohead.com, Thom said Po-Pad had been renamed. However, he didn't say explicitly what the new name was. So this quite possibly could be "Packt Like Sardines In A Crushd Tin Box", the album's first track. But I don't think so. In the Amnesiac booklet you can make out "10/6_ scarecrow/po pad" on one page and a mention of "packt.." earlier in booklet. This implies to me that they are two different songs rather than "Po Pad" being a previous name of the album track.
A Punch Up At A Wedding
The band debuted this song in Lisbon, Portugal, July 22nd, 2002. Some describe it as sounding like early Beatles. It has a drum machine beat, a hypnotic bass line, and crunchy guitar. The NME claims this insider information: "Huge kingsize rock ballad on the same level as the epic 'Exit Music' from OK Computer.. Another haunting piano ballad."
Reckoner formerly Feeling Pulled Apart By Horses
Its former title is a lyric in the song. This is one of the songs they worked on during the January session with all electronic gear and no traditional instruments. I have come under fire recently for saying that; however, it's not my fault people are too dumb to understand context. Just because they recorded it during that session doesn't mean they didn't work on it before or afterwards. Yes, the live version is a rock song with heavy guitar usage. So is "I Might Be Wrong", but on record that sounds like a techno space odyssey. Nothing like the live version. I could totally imagine "Reckoner" being a funky electronica song. Or it could sound like the live version. The point is, they did work on the song during the two weeks they didn't use their regular instruments (a pivotal point of the LP4/LP5 recording session). Update: The band had planned to play this and a couple other new songs on the 2001 summer tour, but ended up only playing the song once (at the worst date of the tour, Jonny says). Asked if the song was dead, Phil responded "and buried RIP."
Sail To The Moon aka Sail You To The Moon
The band debuted this song in Lisbon, Portugal, July 22nd, 2002. It remins me of "You And Whose Army?" and "Man-O-War." The NME says the studio version is simply a "piano ballad." The band played the backing section (ie: drums, bass, background vocals) via dubplates when they DJ'd on the Inside Out Night webcast this past December. The vinyl enabled Thom to scratch and juxtapose different sounds in the song live via his turntables. In other words, the MP3's you find are not the actual song as it will sound on the album, but the basic skeleton of it remixed live on the webcast. It features a nice bass rhythm and some eerie non-lyrical vocals from Thom in the background.
Say The Word aka C-Minor Song
Ed thinks the song sounds "too slick". They spent a lot of time on this song. Update: Some believe this is "Worrywort".
Scatterbrain
The band debuted this song in Lisbon, Portugal, July 22nd, 2002. Sounds like a sleazy private eye ballad to me. The NME call the studio version an "almighty great rocker."
Shot By Both Sides [Magazine]
This was a one time live cover of a punk song by Magazine. There is no information about it having been recorded in the studio.
Sit Down, Stand Up
Played in Portugal 2002. Here's how a fan describes it: "mad idioteque-isk ending going mad shouting 'The rain drops' over and over the crowd went mad (kinda idiotequie beat in background/compressed beats) and went a bit trashy at the end with guitars. This song *really* brought the house down tonight (!!) Thom lost some sample before playing it/was pissed off but said ohh well we'll have to play it anyway got biggest cheer of the night." The NME says: "A mantra-esque song that is probably going to be tinkered so it's more electronica."
"the song with no name"
Ed's title for the song. Phil laid down some drums on this song which only started to get mentioned in March of 2000. Most importantly, Colin does some amazing bass guitar work on his song which "bass musos won't believe", according to Ed.
Strangely Enough
The band was to debut this song in Lisbon, Portugal, July 22nd, 2002, but it was not and never has been played. May not even exist.
There, There
This is a new song Thom started writing shortly after starting Kid A. It's consoling and sad in a relentless way. It was played in a webcast during the Kid A sessions but never live during the support tour. The band debuted it in front of a live audience in Lisbon, Portugal, July 22nd, 2002. In addition to Phil's backing, Jonny uses four sticks when drumming and stops halfway through to play the guitar, Ed plays drums all the way through. I really like what they've done with the song. The NME call it a possible "comeback single." The live intro for this song, played over the PA system before the band began playing, is actually from another song.
The Thief [Can]
This is a Can cover, debuted September 8, 2000 in Copenhagen. They were scheduled to close their set with at the Amnesty International concert in December '98 but removed at the last minute in favor of the classic "Street Spirit". It is known that Jonny plays his capo in the 12th fret for this song. Thom says they will record it, "oh yes". This probably means they have since recorded it and you can expect it as an upcoming b-side.
Tinitus
Few details known. Written by Jonny and Charlie May. May assisted Thom and Jonny (and someone whose name I forget) with the Meeting People Is Easy score and sound effects. May also composed the score to the 1998 TV movie The King Of Chaos. So anyway, this is a song burried in MPIE somewhere.
True Love Waits
This song appears in acoustic form on I Might Be Wrong: Live Recordings.
When recently asked if the band would ever record "True Love Waits", the band replied:

"We'd love to record that. We'd love to find a way to do it, other than on an acoustic guitar. We have an entire section in our tape store just for 'True Love Waits' versions."

"That was a song we first did around OK Computer."

"Every time we start a version of it we get a different song. For OK Computer we got 'Push Pull' out of it."

The band recorded this track during its experimental electronic session in January. Ed notes that although the song is four (now seven) years old and has never really gotten anywhere, with the electronic experiment they are finally making progress recording the song. "It actually sounds like the start of something exciting now." They are still working on the song. They have tried many times to record it, and in fact they tried to get a version of it for OK Computer. In their recent sessions they kept the vocal melody but changed the chords underneath it. Their main objective is to keep it fun for them to do. They need to change it around so that they will finally get a version they like. Let's hope they are successful. Most people's favorite of the unreleased live tracks, this is a great song featuring Thom on acoustic guitar and Jonny on the keyboard doing crazy loops. It has been performed just a few times, at the Luna Theater in Brussels in 1995 and acoustically recently in 2000-2001. The lyrics, as well as the music itself, are amazing. Although they did not perform the whole song, I heard the band soundcheck with a few bars of the song at the 1998 Tibetan Freedom Concert in Washington, DC. To read the lyrics click here and to hear the song live click here.
untitled song used to open 2002 concerts aka "There, There" intro
First, yes this is a full song. Thom played it on vinyl during his DJ set on Inside Out Night 12/19/02. It is by far their most electronic and non-band sounding song to date. This leads me to believe that it may be a song Thom did solo, which perhaps would be witheld from the band's new album, or perhaps a composition Jonny made for his Body Song score with Thom singing. I would tend to go with the latter explanation, as it sounds like something that would perfectly mimic the functions inside the body, which is what Jonny's score aims to do. Glitchy electronica like the Schematic and SKAM labels.
Up On The Ladder
Ed describes this song as "pretty grim". This is another song they worked on a lot. The song has also been referred to as just "Up The Ladder". The band is satisfied with the drums, Johnny's guitar, and the general arrangement of song. Some lyrics. The band debuted this song in Lisbon, Portugal, July 22nd, 2002. Most of it sounds like Can to me but there's a really lovely eerie synth line that comes in that reminds me of UNKLE's "Be There" or some Warp stuff. The NME describes its studio counterpart as a "thunderous rocker with heavy bass, thrashy fast guitar in a similar vein to 'Airbag' from OK Computer."
We Suck Young Blood formerly Bring On The New Blood
A song about "these multiplatmum artists hooking up with the latest French disco producer to do their new record." -Colin, Rolling Stone, Aug. 2001. The band debuted this song in Lisbon, Portugal, July 22nd, 2002. The NME says: "Funeral march pace, but with very tongu-in-cheek lyrics and a haunting piano."
Where I End And You Begin
This song title is on an old Radiohead t-shirt! Live set-up: Jonny is on a Moog and doesn't play guitar. My personal opinion is this song and "There, There" could be really big for them. Green Plastic says this will be the lead single. The NME says the studio version has a "spooky orchestra-like introduction similar to 'Everything In Its Right Place' that leads into a heavy bass driven rocker similar to stuff by Mancunian band Joy Division."
Wicked Child formerly Experimental Mini Roundabout Cluster
This song, jokingly named by Nigel, is just a jam and probably was never recorded. It was performed live in the studio on the Amateur Night #3 webcast, March 23, 2000. Its partial lyrics can be found on this official site archive page [click here]. Lyrically the song revolves around the phrase "I am a wicked child". Previous songs they have performed on webcasts included a scary (Russian?) song sung by Ed (confusingly using the lyric "everything in its right place"), a six minute jam by Thom, Jonny, and Phil, and a "techno song" by Jonny. Update: "Wicked Child" was played live in Spain on the 2002 tour!
Wolf At The Door aka Stepford Wives, formerly Keep The Wolf From The Door
Ed's studio diary describes Thom's "ranting" vocals; concertgoers say it's more like rapping. If this is his rap style, he raps like Tori Amos!
Miscellaneous: These are all songs that have been copyrighted to Radiohead but have never been performed in concert or released. Once they've been introduced to the public properly they will get proper entries on this list.
A Cigarette, Alice, All about rain, Backdrifts, Burning bush, Cardigan, Climbing up a bloody great hill, Coming on music, Dance Sucker, Do you believe, Down the roof, Everybody Knows, Exuberance & Alcohol, Fat Girl, For God's Sake, Fragile Friend, Gagging Order, Girl (In Purple Dress), God Knows, Happy Song, Holier Than Thou, I Don't Want To Hurt You, I Know Better, In The Breeze, Lemming Trail, Letter For Upstairs, Life With The Big F, Lock The Door, Mountains (On The Move), Mr. B, Mr. Celibate, My Maggot, New Generations, Police, Responsibilities, Shindig, Sinking Ship, Somebody, Stone, Sweet Justice, Talk about it, Tell me bitch, The Gloaming, There'll be a storm, To be a brilliant light, Upside down Unknown, When you get rio. (Thanks At Ease)
LP6:
The band is currently mixing, deciding a title and deciding on cover artwork. Demo recording begans in May, not Christmas 2001 as originally intended. The band recorded 4 tracks at Ocean Way Studios in Los Angeles this past summer and 13 in London, where they also re-recorded 2 of the LA cuts, according to Green Plastic. Once again, Nigel Godrich is producing.
The band maintains that the next album could go either way, electronic or guitar oriented. Most likely a mix of everything, depending on a particular song's arrangement. (In other words, get used to the band's new sound.) Colin at first described the new songs the band's been writing (and recording?) for the new album will "sound like Amnesiac but with more guitars" with less non-lyrical tracks. Ed has gone on record many times since the release of the last album saying that guitars will be far more prominent on the next album as the band has renewed its interest in the instrument. At Colin's December 2001 DJ gig he told some fans that the new album will probably be more "electronica/machine oriented" as the band has recently purchased a ton of new equipment for the studio.
More recent press, such as a January article in the NME, suggest that the album is "dark pop." The band themselves have been describing the material as "3 minute pop songs", suggesting that the songs are in a more traditional structure than those on the last two albums. However, these songs will benefit much from the band's learning experience with electronics and experimental instrumentation on the last two albums, as well as their continual progress as a band and as performers and songwriters.

Latest news (January 2003):
If you wish to believe it (I do), Thom posted at the At Ease board in this thread. Among other things he said:
you definatley said it, the studio versions will be completely different, the live versions are about 1 third of what the studio ones are.

expect to see some of the oldie unreleased songs on the new album -
- lift
- big boots [we finally got it together]
- big ideas


we still don't know what to do with "true love waits"

cheers guys
The latest lie from Pitchfork Media is that the new Radiohead album will be released June 17th. Cheers.

At Ease has a huge list of songs that have been registered to Radiohead but not released yet or performed live.

Link-o-rama: At Ease also pointed out that composerEsa-Pekka Salonen, in a recent LA Times interview, has expressed interest in collaborating some day with Radiohead, who he's met and feels a kinship with musically.

Some comments on the album's mood including the band's synergy can be read over at the NME. One quote comes from Phil, who told Q "I don't think we've ever felt so self assured in the studio. This time no shit hit the fan. And Thom's voice has been incredible. That's the stand out element for me. He's reminded us that he's in a league of his own." Ed says the songs on the album have "space and sunshine and energy" and added "You know that time when bands begin to swagger, like when the Stones got in a grove from '68 to '73? In the last two years, I think we've done that. To me, this record feels like the culmination of the best bits of [the last 4 albums]."


Other recent news:
Many site updates, including all the new songs that are in the running for LP6.

Keep watching this site -- www.bodysong.com -- for information on the music Jonny is making for a Channel 4 documentary on the inner workings of the human body. Currently no soundtrack is scheduled for release, but Jonny has already assembled a CD of the music for friends. The musicians who performed his pieces are the Emperor String Quartet and various jazz musicians (lots of horns).

Also: Julian Arguelles (a UK jazz sax player) is to appear on the next Radiohead album, according to a BBC interview with his label head. The artist himself denies it though!

The very biased online music site Pitchfork Media has a March 25th release date penciled in for the new album. However, the recent NME article says the band are actually aiming for a June release.

Green Plastic believes that the band are considering 2+2=5 and Are You Listening? for the album title. They also expect "Where I End And You Begin" to be the first single.

Finally, the band hosted another three-hour webcast on December 19. These songs were played, either in recorded form via turntables (meaning the songs were pressed onto dubplates) or live by Radiohead or Thom Yorke.
untitled song used to open 2002 concerts -- possibly a Jonny Greenwood composition for Body Song with vocal contributions from Thom
Walking In A Winter Wonderland -- traditional holiday music, not at all expected to surface on album
Good Morning Mr. Magpie / Morning, M'lord
E2-E4 -- Ed performed this avant garde Manuel Göttsching composition with his guitar pedals; also not expected to surface on the album
The latest NME article describes the new album as being the "opposite" of the last two in approach. While still not a "guitar album," the songs will be performance based, or live sounding. Currently the band are less than halfway through recording but still hope to release an album in early 2003.

Here's the recording plan for LP6 from the NME:
Colin: "We fly to LA at the end of August. Nigel Godrich rents a space there. We're going to spend two weeks working. The plan is like with OK Computer: We'll have loads of songs we know and it'll just be (mimes dumping a pile of books on the table).. there!" He thinks about this: "It means that we'll be in America for September 11. Which will be interesting."
Thom: "Well, the idea is not to use any computers on this record. (Mirthless laugh) Ha!, we'll see how long that lasts."

Personally I can't see how or why they would omit computers in the recording of this album, although I know they have a ton of analogue equipment.

Here is a scanned page of a recent Q Magazine Radiohead feature. You'll find descriptions of each of the new songs.

Updated (8/29): 2+2=5, Wicked Child

Alright, new summer tour, new songs. Nine of them were performed live in Lisbon, Portugal, on the first night of the tour. Lift was also played. The brand new songs (Including There, There which we all now know is the song they played during a webcast) have been entered into the database above. If you act quickly you can download some of the new songs at this web site. Incidentally, Thom said that they're "not allowed to tell you the name of the songs" so it's very possible that the names of these songs may change between now and when the next album comes out. The new songs are a mix of fan-described "ballads" (including 3 of Thom on piano) and two "harder" songs. Download the live versions yourself, it'll probably be a long while till the album's out.

Updated (7/23-6): Lift, There There, Scatterbrain, Up On The Ladder, We Suck Young Blood, Strangely Enough, I Will, Sail (You) To The Moon, Myxomatosis, The Punch Up At The Wedding, Reckoner, Where I End And You Begin, Go To Sleep, Sit Down Stand Up, Wolf At The Door

Quote from Jonny on the new album: "Guitars yes, big wiry synths yes, Philip singing yes lots of drumming yes."

At Ease Web reports that the new single for the 6th album is a song called Parrot's Nest, "which will be released with a video done by video designers CoCoa Creative." They got that news from CoCoa Creative. However, Jonny said that this is just a rumor. "Parrot's Nest" may not even be the name of a new Radiohead song, but I'll keep it up here just in case.

I want to link to At Ease's LP6 page because it's very good.

Updated (5/29): Parrot's Nest, Bring On The New Blood

The band will be performing and recording material for their new album on the road during a tour of Spain and Portugal. Whether these records are just demos or actual material to be used on the album (think R.E.M.'s The New Adventures In Hi-Fi) isn't totally clear from reports.


Collaborations:
Thom has been asked about rumors of a collaboration with Sean Booth of Autechre and he would neither confirm nor deny anything. Autechre themselves said they were approached about opening for them, but said that no collaboration occured.

According to this interview, hip-hop artist Buck65 may feature on an upcoming Radiohead song, or maybe he'll just open for them on a future tour. Not much concrete info, but Buck65 is a name to look out for.

In an interview with the NME, DJ Shadow also recently expressed interest in working with Radiohead (the whole band) in some capacity.

Thom may also appear on the new Handsome Boy Modeling School album.

Ed plays guitar on two songs on the new Asian Dub Foundation album, due January 2003.

Jonny is scoring a documentary about the human anatomy. The title is Body Song: A Century Of Human Drama And Struggle.



Page assembled by Travis Christensen/

HowIsYa

. All graphics are also by me. Long live Radiohead.

whatever happened to

BeSeen.com

?

?

hits since 12/9/99

return to homepage.