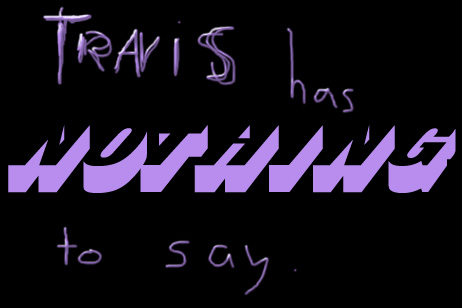 10/31/01 5:02PM
Great article about the "War on Terrorism" that I want everyone to read.
10/28/01 2:04PM
I guess now I can finally justify the usage of the above graphic. :) I was going to put a couple updates in this month,
but I was putting it off till I re-installed Photoshop (which I use to make the header graphics each month). Since I
never got around to that, I never got around to this. I've been adding all of the things I would normally say here into
my rough draft of my novel, Orphans, which is coming along quite nicely now. I hope to finish it in January at home.
Things are going well for me at school, though this weekend's sucked. I hope everyone who reads this is doing great.
"May nothing but happiness come through your door." There are a lot of people I really miss talking to. I'm not too
busy to talk. You can email me at howisya@hotmail.com or send me a message on AIM as howisya77. Next month I
hope to get back to DNR more frequently. I once thought I wouldn't update DNR anymore once I went off to college,
but this summer I changed my mind and thought I'd update as normal. I don't think I'll discontinue this site, since it's
fun, but I might make it seasonal next year instead of monthly. Anyway, enough about me. Keep reading CNN.com
and WashingtonPost.com. Love one another.